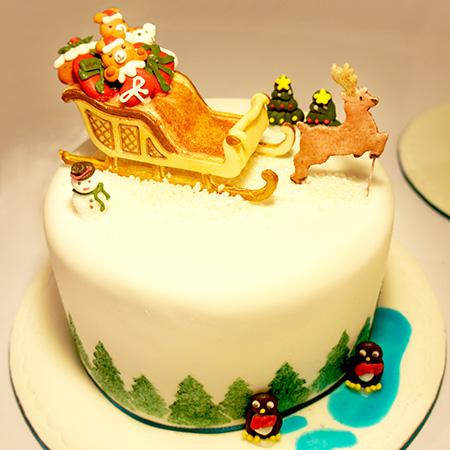 Father Christmas and Sleigh Christmas Cake
Handmade edible decorations, this cake could be adapted for further tiers.
All our fruit cakes are 3 months matured. The recipe is a lighter and moist take on the traditional rich heavy fruit cake. The fruit is soaked overnight before baking and the cake is fed with brandy for storing. The cakes are covered with a homemade real almond marzipan and finished with fondant icing.
6 inch Christmas Cakes range from £40-50 depending on design, order no later than the 25th October, ready for collection 15th - 22nd December.